Gwen Wilburn -  Sr. Vice President of Clinical Operations
Gwen has been a registered nurse for twenty-eight years. In those years she has worked in the home health and hospital settings, but in the last eighteen years, she has held a variety of leadership positions in Assisted Living. She is a board-certified gerontological nurse along with being certified in Assisted Living.  She completed her MBA with a focus in Healthcare Management.  Gwen actively volunteers for The American Assisted Living Nurses Association (AALNA) and serves as President of the Texas State Chapter of AALNA.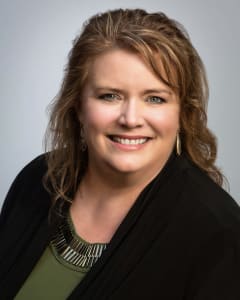 Tina Allen - Sr. Vice President of Sales & Marketing
Tina serves as the Senior Vice President of Sales and Marketing for Retirement Center Management (RCM).  A Texas native, Tina has held leadership roles with some of the most well-known and respected names in senior living. She brings over 30 years of senior living sales & marketing experience including Independent Living, Assisted Living, and Memory Care. Tina's responsibilities include the leadership of sales and marketing efforts across all RCM communities.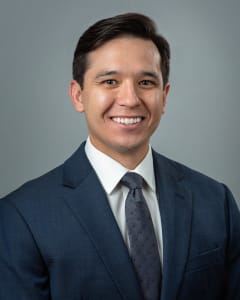 Justin Yee - Vice President of Marketing
Justin Yee is an experienced marketing and communications professional with several years of senior housing knowledge under his belt. He brings a wide range of knowledge of marketing strategy with a focus in bringing to life the remarkable lifestyle residents get the pleasure to experience while residing in senior living communities. Previously, Justin served as Director of Communications and Culture with LifeWell Senior Living; creating and putting into action core values and living out the company mission to best serve seniors. Justin  attended Texas Christian University where he studied advertising and public relations.
Spencer Lane - Vice President of Hospitality
Spencer Lane has more than 15 years of hospitality management experience and most recently served as a Director of Hotel Operations at the Hilton Houston Post Oak in Houston. Lane attended Johnson & Wales  University in Providence, Rhode Island where he studied Hotel Administration. He is also a certified sommelier with the Court of Master Sommeliers. A native of Laguna Beach, California, he has worked at numerous top luxury resorts and hotels such as Relais & Chateaux's Castle Hill Inn in Newport, Rhode Island; Relais & Chateaux's Blantyre in The Berkshires, Massachusetts; Kauri Cliffs in New Zealand and at Hotel ZaZa in Houston. Spencer is also a professional SCUBA diver and holds a Divemaster certification through PADI. 
Kimberly Varley - Vice President of Human Resources
Kimberly Varley serves as the Vice President of Human Resources for Retirement Center Management. Kimberly joined the organization in 2019 and has held the positions of Senior Recruiter, Recruitment Manager, and Director of Human Resources. Prior to joining the RCM team, she spent over 10 years in the hospitality industry where she worked at luxury hotel brands such as Fairmont, Omni, and Mountain Shadows. She began her career in operations before realizing her passion for human resources. Kimberly attended the University of Houston where she studied hotel and restaurant management.